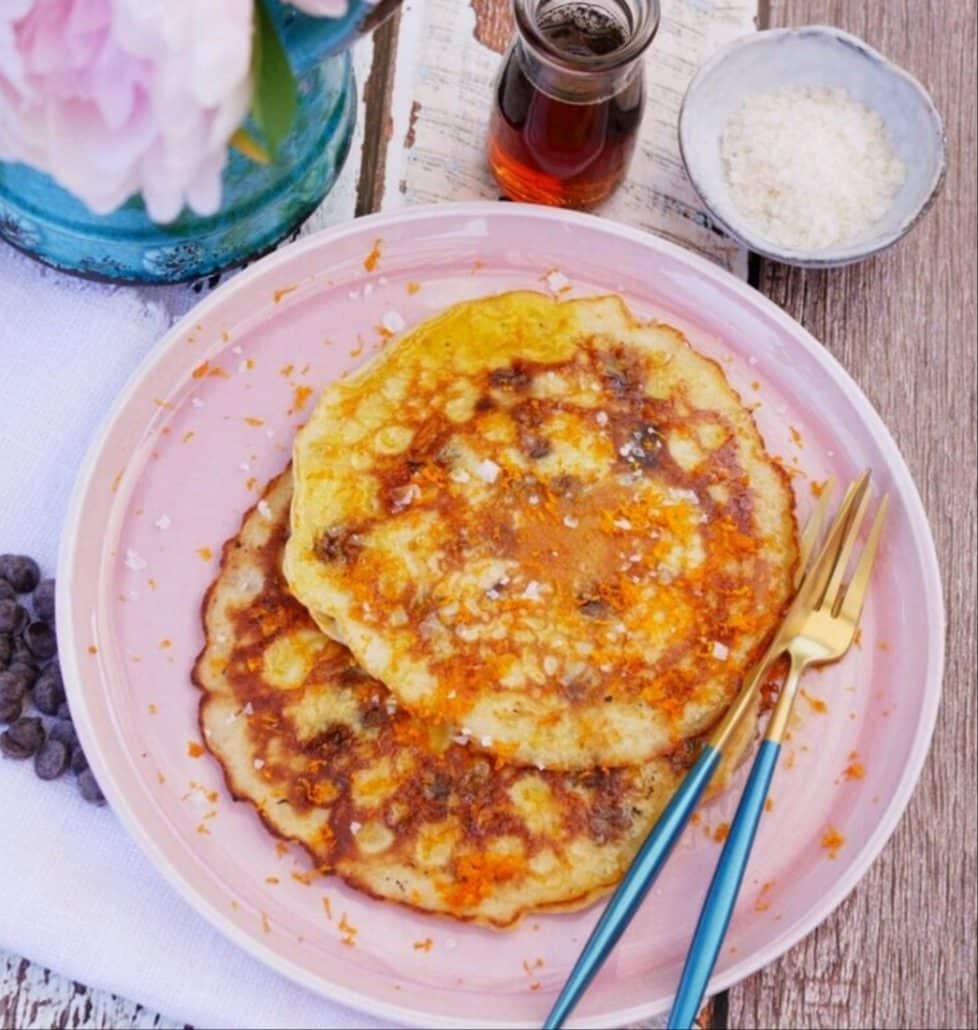 Cooking time: 15-20 minutes
65g cornflour
60g EVOO
2 tbsp sugar
1 tsp Murray River Salt flakes
1 tsp each baking soda and powder
220g plain flour
500g cultured buttermilk
1 large egg 100g
dark chocolate 70% in pieces
1. Place all pancake ingredients except chocolate into a blender and blend on a high speed until well combined. Allow batter to rest 30 minutes if possible.
2. Heat a little oil in a non stick fry pan. Make sure the pan is hot but not smoking.
3. Dollop some batter into centre of pan and spread with a spoon. Top with a few pieces of chocolate. Spread a little more batter just over the top of the chocolate. Cook until bubbling through centre and browning on edges. Flip and just seal off top. Repeat until all batter is used.
4. Serve immediately drizzled with EVOO and syrup with the grated zest and salt flakes on top.
Serve:
Orange zest, finely grated Pure maple syrup Blood Orange infused EVOO Murray River Salt Flakes