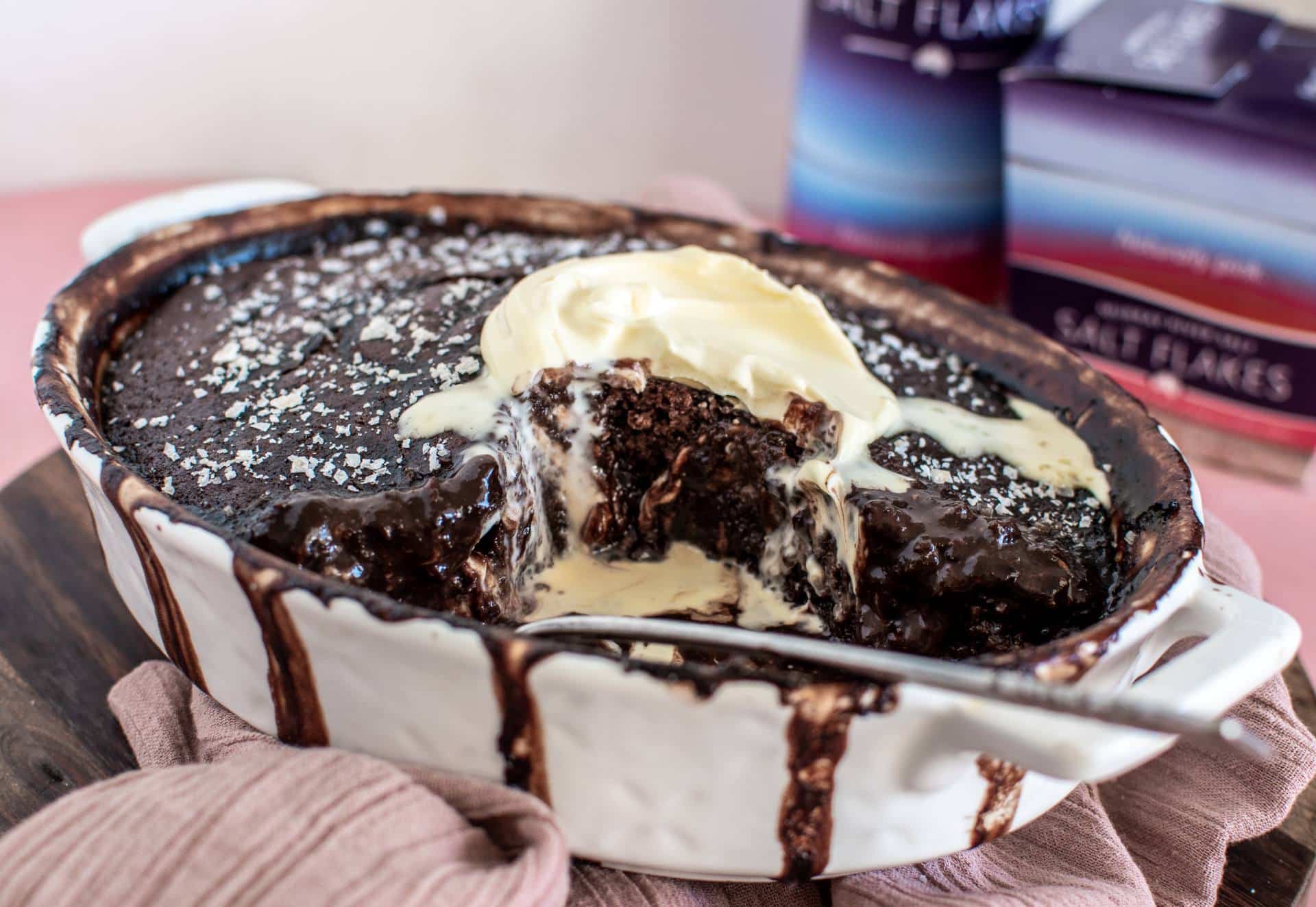 1 cup self-raising flour
1/3 cup caster sugar
1/3 cup brown sugar, lightly packed
2 tablespoons cocoa powder
Pinch Murray River Salt Flakes
1/2 cup (125ml) buttermilk
1 egg
1 teaspoon vanilla extract
30g unsalted butter, melted
Sauce
3/4 cup brown sugar, lightly packed
1/4 cup cocoa powder
1 teaspoon instant coffee granules
1 1/2 cups (375ml) hot water
To Serve
1 teaspoon Murray River Salt Flakes
300ml double cream
Preheat oven to 180oC. Lightly grease an ovenproof dish.
Sift flour, caster sugar, brown sugar, cocoa and salt into a large mixing bowl.
Whisk together buttermilk, egg, vanilla and melted butter. Add to dry ingredients and mix until smooth. Transfer
mixture to prepared baking dish and spread evenly.
In a heatproof jug, mix together brown sugar, cocoa, coffee and hot water. Pour mixture into dish over the back of a
spoon.
Carefully transfer dish to preheated oven and bake for approximately 25 to 30 minutes or until pudding has risen.
Set aside for 10-15 minutes. Sprinkle with Murray River Salt Flakes. Serve warm with a generous spoonful of
double cream.